In August, we launched the 2023 Design Contest and received nearly 100 submissions from artists across the United States. 1,556 people voted for their favorite design, selecting this year's winner.
We are excited to announce that artist Diana Reyes as the winner of its 12th Annual Design Contest! Diana won for her submission titled The Flyer's Dance, pictured below.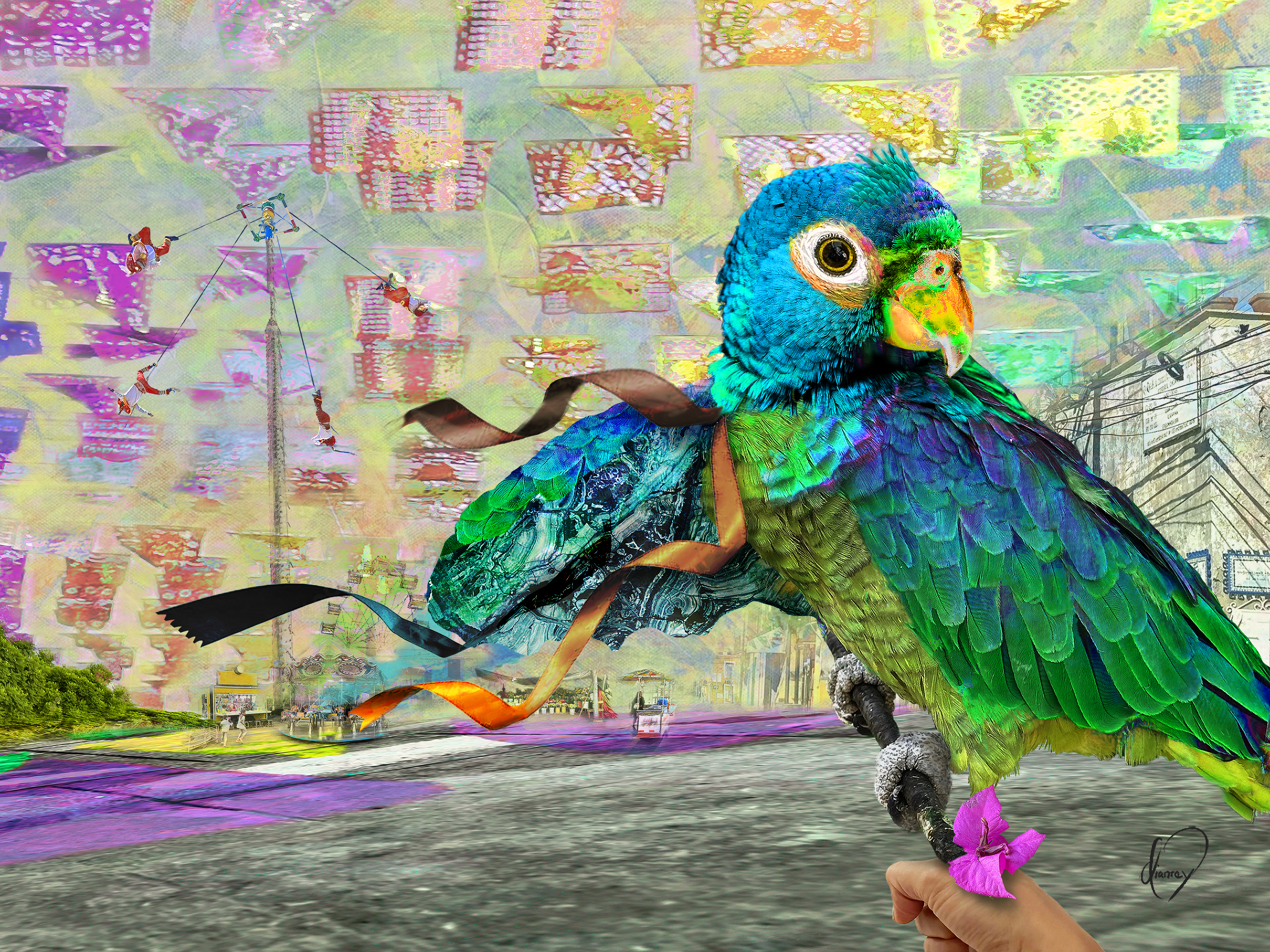 She is a self-taught artist from Chicago, and shared that her artwork is a celebration of life and color. 
When we asked Diana what inspired her design, she shared, "The depths of Latino culture is built on the melodies of freedom that celebrates the vibrance of life. Our culture sings to us, calling us to a sacred place where heaven and earth meet and where we dance and play."
Every year, we are pleased to see the number of submissions increase and are grateful to all who shared their art with our community. During Hispanic Heritage Month, may this design contest remind everyone of the beauty of our culture and our tireless dedication to advocating for the future National Museum of the American Latino to be built on the National Mall.
Thank you to everyone who participated! Congratulations, Diana!