FRIENDS OF THE NATIONAL MUSEUM OF THE AMERICAN LATINO CONGRATULATES JORGE ZAMANILLO ON BEING NAMED THE FIRST DIRECTOR OF THE NEW SMITHSONIAN NATIONAL MUSEUM OF THE AMERICAN LATINO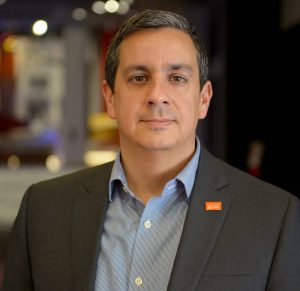 WASHINGTON, D.C.—This morning the Smithsonian Institution announced that Jorge Zamanillo, the longtime executive director and CEO of HistoryMiami Museum, will serve as the inaugural director of the future National Museum of the American Latino.
"The decision to choose a director who is already so deeply involved in lifting up American Latino history, and who also has a keen understanding of the fundraising that will be required, is a great one. I have the utmost respect for Zamanillo's work and congratulate him and the Smithsonian on the selection. Upwards of 25 million people visit the National Mall each year to learn about American history, and the FRIENDS group looks forward to working with Mr. Zamanillo and the Smithsonian to ensure that our story, nuestra historia, is front and center," said FRIENDS President and CEO Estuardo Rodriguez.
"We are thrilled to see all of the great things to come as a result of Mr. Zamanillo's leadership of America's next great museum–the Smithsonian's Latino American museum. His accomplishments in telling the full breadth of history that both Latinos and Americans share will now be a gift to share with the millions of future visitors to the National Latino American Museum when it opens on the National Mall," said FRIENDS Board Chair and CEO of Cien+ Lili Gil Valletta.
Zamanillo, a trained archeologist who began his career at HistoryMiami Museum as a curator, will assume his new role on May 2, according to the Smithsonian Institution.
###
The FRIENDS organization released this statement in response to the Smithsonian Institution naming a director for the new National Museum of the American Latino.
For a copy of the original press release, please visit the Smithsonian Institution's online newsroom.